Can you be vulnerable and still live your life to the fullest?
Have you found it challenging lately to live your life to the fullest? We have limited freedom to come and go as we please, are sequestered to the relative safety of our houses, and either live in solitude or with another individual or a small family group. Some of us are lucky enough to be working from home, but either way we are still "social distancing," the new verb.
Perhaps you enjoy the change of pace, or the luxury of sleeping in. You may be a nurse or a doctor working on the front lines. Maybe you're chafing against the confinement, or annoyed at the time it takes to de-contaminate your groceries after braving the markets. Do you dodge and dart past the virus-deniers ninja style with your mask and gloves on? Yeah, that's me.
Being vulnerable to a contagious pandemic virus does not feel okay. Frankly it feels scary.
You can use vulnerability to live your life to the fullest
Due to the closing of local public venues, Brett and I have been experimenting with live stream shows on Facebook. It was strange at first singing and playing to a cell phone mounted on a tripod. It was equally disturbing to end a song to a silent room, even though we knew there were many people watching us in real time.
Brett and I often experience a sense of vulnerability during these online shows because we are stepping outside our comfort zone. We also feel this is a great way to live your life to the fullest, even if it's uncomfortable. Normally, we can gauge the response of an audience because people are right there in front of us. We are delighted by the welcome reception of our online performances, and engagement has been high. Despite a little discomfort, these live concerts have been more uplifting than unnerving for us.
That changed on Friday night.
We played a request, a popular original tune called Girls in the Trees. The song is a romantic reflection of my childhood years growing up with my younger sister. I was getting into the song, really connecting with the lyrics, and then suddenly…BAM.
I lost it. Right there on camera, in front of countless known and unknown people, my voice began to crack and waver. And then, to my horror, tears welled up and spilled over. They just kept gushing, and I was unable to finish the song.
Nana's Curse
I don't think I will ever forget the vulnerability of that moment. I wanted to disappear. I felt like I had been stripped to the bone. It was terrifying to be so raw and out of control in front of all those people. Wasn't I supposed to be making people happy with my music? What was wrong with me?
It all goes back to my Nana.
Bessie May Fiola Wilson was my paternal grandmother. She was a sweetheart of a little woman, a violinist with a charming voice who cried at weddings, birthday parties and family dinners. It didn't matter if the occasion was happy or sad. Nana Bess always ended up crying and was presented with a box of tissues at the start of every family event.
This phenomenon, which we dubbed Nana's Curse, has been a running joke in our family for decades.
I am not the only one who suffers from Nana's Curse. It is common in my family. I learned as a child that I couldn't look at my father when he got choked up because I would also burst into tears. My sister and I avoided making eye contact with Dad whenever we played Dan Fogelberg's Leader of the Band. He has Nana's Curse too, and like Nana Bess before him, Dad passed it down to the two of us.
Vulnerability is a Teacher
I guess I have a preconceived idea of how I am supposed to behave as a performer, a teacher, a member of society. But in reality, I am just a person like you or anyone else. We feel things.
This is not an easy time to navigate because stuff comes up, and sometimes it is sudden and catches us off guard. It's raw and it's real.
Based on the comments I read during that part of the night's performance, I now see that quite a few people appreciated my vulnerability. Perhaps they could connect to their own emotions through mine. Music, laughter and tears can provide both connection and release. They are also cleansing and healing.
I didn't like it when I fell under Nana's Curse in the middle of a performance. It was scary and disturbing to feel so exposed. And yet, I now realize that I have been holding a lot inside lately, perhaps in denial of feeling the trauma that so many are experiencing in these unprecedented times.
Artists can be very emotional. We feel and process so much. Emotion is the raw material that finds expression through our words and music, and apparently even our tears. Maybe vulnerability is a superpower and not a curse after all. In this regard, vulnerability may serve as a gateway to your internal power, and can therefore help you live your life to the fullest.
Thanks a lot, Nana. No, really.
Check out the song Girls in the Trees on our website and find out why it made me cry 😉
I would love to read your comments, revelations and aha-moments on our website or Facebook page!
To get this blog every week, click here
Keep calm and Brumbylon.
Thanks for hanging out with me – have a great week!
~ Lisa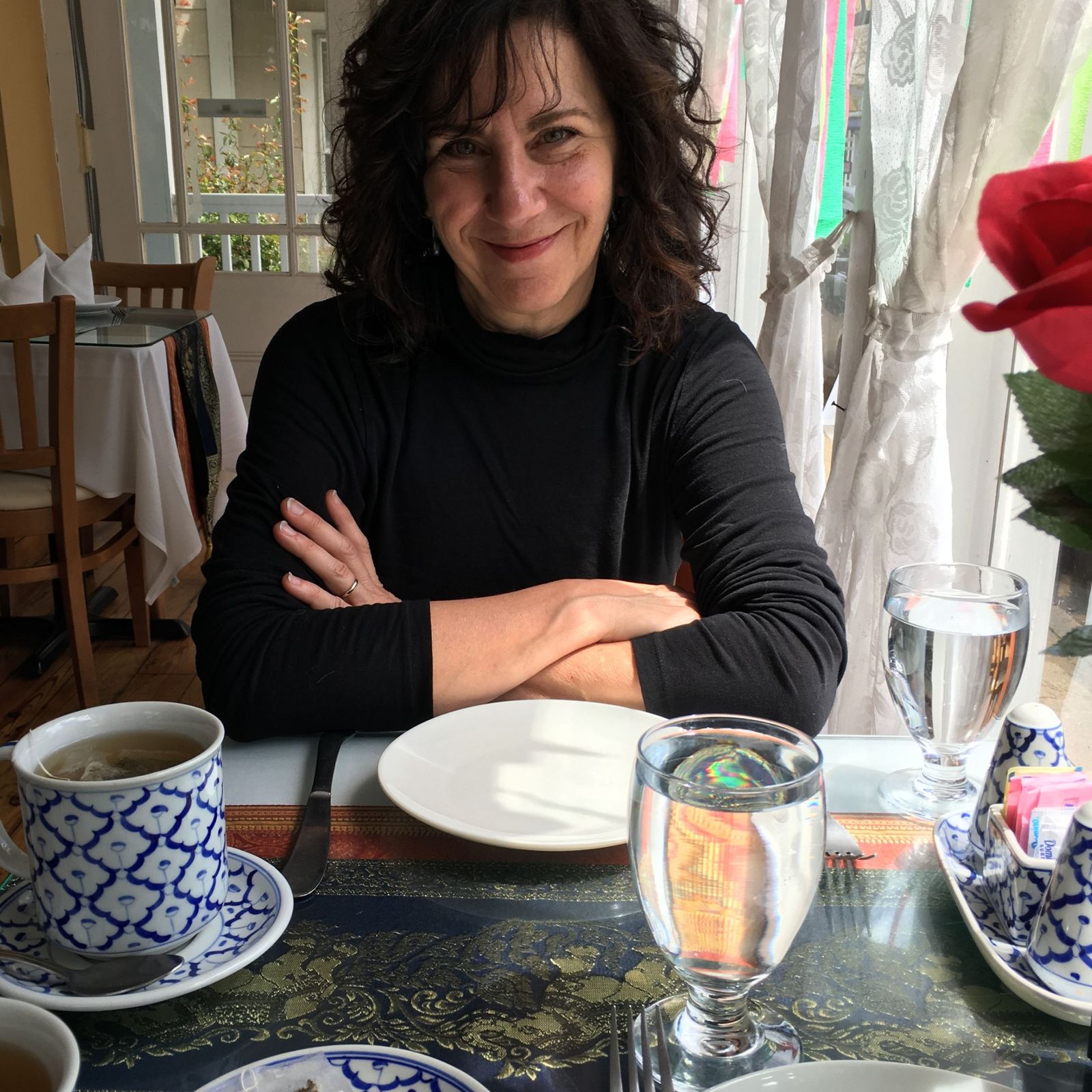 "The seed that grows toward the light begins in darkness."