Positive spirit? That's MOJO.
Strangely, you probably have a sense of what mojo is, but can you actually define it?
The origins of the word mojo are rooted in West African tribal cultures with traditions of practicing magic and spells. In modern western cultures, mojo is still synonymous with magic, but its meaning has become secularized. It can be defined as anything positive that seems to come from something mystical or unseen…a sort of magical power.
We experience the positive effects of mojo in any number of ways: by spending time connecting to nature, slowing down the frenzied pace of our work lives, engaging in a bit of inner reflection, being creative, practicing self-care, or meditating in a quiet space…or perhaps just being present in the moment.
Mojo is also the title of a song – a Brumbylon original that carries a positive message expressed via a joyful tune. We had this lovely bit of music, a guitar duet that had been crafted in alternate tunings and joined together like pieces of a puzzle. We named the instrumental Disintonation because of the weird pairing of two guitar parts in different tunings.
On June 14, 2019, the last day of work at my high school, I penned the lyrics that would transform Disintonation into the song Mojo. It was a glorious afternoon, warm and sunny, and birds were singing up a storm. I took my guitar outside onto our private deck overlooking the woods and started to play. Positive doesn't adequately describe the magical feeling of joy that conjured my mojo that day. Creativity had grown wings and took to the sky.
Tapping into mojo
My mojo returned when I received the gift of time with open arms – with joy and gratitude. I didn't know how badly I needed a break until I got one. I normally run like the Energizer Bunny until my battery is drained, but at the end of a school year I finally stop – just long enough to return to myself. Once I recalibrate, my energy runs clear and I am positive again.
Mojo is accessible, but not when you run nine ways to Sunday. Poof! You just burned out your own positive, magical energy. WHY are we like this?
American culture is notoriously harried and stressful. We work long work hours and are subject to high input/output expectations placed on us by employers. We run ourselves into the ground, unwitting accomplices in the rat race. It is very easy to cave under external pressures that urge us to work to the point of physical and spiritual depletion. It is equally hard to remain positive when we are drained all the time – our mojo runs too low.
At present – and for some it may feel like an eternity – life as we've known it has ground to a halt. The confinement can be challenging. For others who are still working on the front lines of the epidemic, the stress can be overwhelming. Such conditions deplete our positive energy. But, oddly enough, a wealth of opportunity lies just underneath the surface of all this madness. The question is…HOW do we tap it?
Finding your mojo in hard times
What we most need in times of stress, isolation, confusion, and energetic depletion, are ways of reconnecting to our positive life force. You CAN get on your mojo, even in the hardest of times!
It is important to realize that there is never only one way to do something – there is no one-size-fits-all. We are individuals. That being said, I recommend three simple ways to get on your mojo TODAY:
#1: Connect to what brings you JOY. This is always a great place to start. You may think, well duh, that's a no-brainer. But ARE you actually joyful? I talk to so many people who feel lost without their normal, familiar routines, and do not yet understand the merits of living outside the boundaries of the comfort zone. Joy is the key…a gateway to recovering your mojo.
#2: Explore Buddhism's Eight Pillars of Happiness. Even though we are individuals, we also share commonalities that join the human family across cultures. Buddhism offers practical wisdom, and is compatible with all spiritual traditions.  These 8 pillars can be applied to your own particular circumstances, so please get to know them.
#3: Get outside and MOVE. Do not dismiss the benefits of fresh air, nature and movement. If you feel down, depressed and stuck, the best medicine is nature and exercise. It is deeply healing and can immediately enhance your positive outlook. It's also free and immediate…kind of a magic bullet. Walking is a healthy habit that you can easily work into your daily routines.
The positive benefits of mojo
There is no limit to the positive benefits of finding and working with your mojo. It should become and remain your life's mission to do so. Life is nothing more than a series of lessons designed to reach you and teach you. Become a lifelong learner and reap the harvest of building on the work others have already done. As Joni Mitchell so aptly states in her song Woodstock, "I don't know who I am but, life is for learning." Basically, it's a journey, folks.
And if you haven't heard it yet, check out the song formally known as Disintonation. There is a great deal of wisdom in Mojo, which encourages us to take time out from the rat race, to stop long enough to determine, at the very least, if all that running is either necessary or worth the cost to our health and happiness! Note the reference to the cliché that claims you'll die with unfinished work.
Why wait to tap into the deep well of your own positive spirit? If not now, then WHEN?
Perhaps it is time for YOU to 'get on your mojo.' Begin working with these three simple action steps today and watch the magic unfold!
I would love to read your comments, revelations and aha-moments on our website or Facebook page!
To get this blog every week,
click here
Keep calm and Brumbylon.
Thanks for hanging out with me – have a great week!
~ Lisa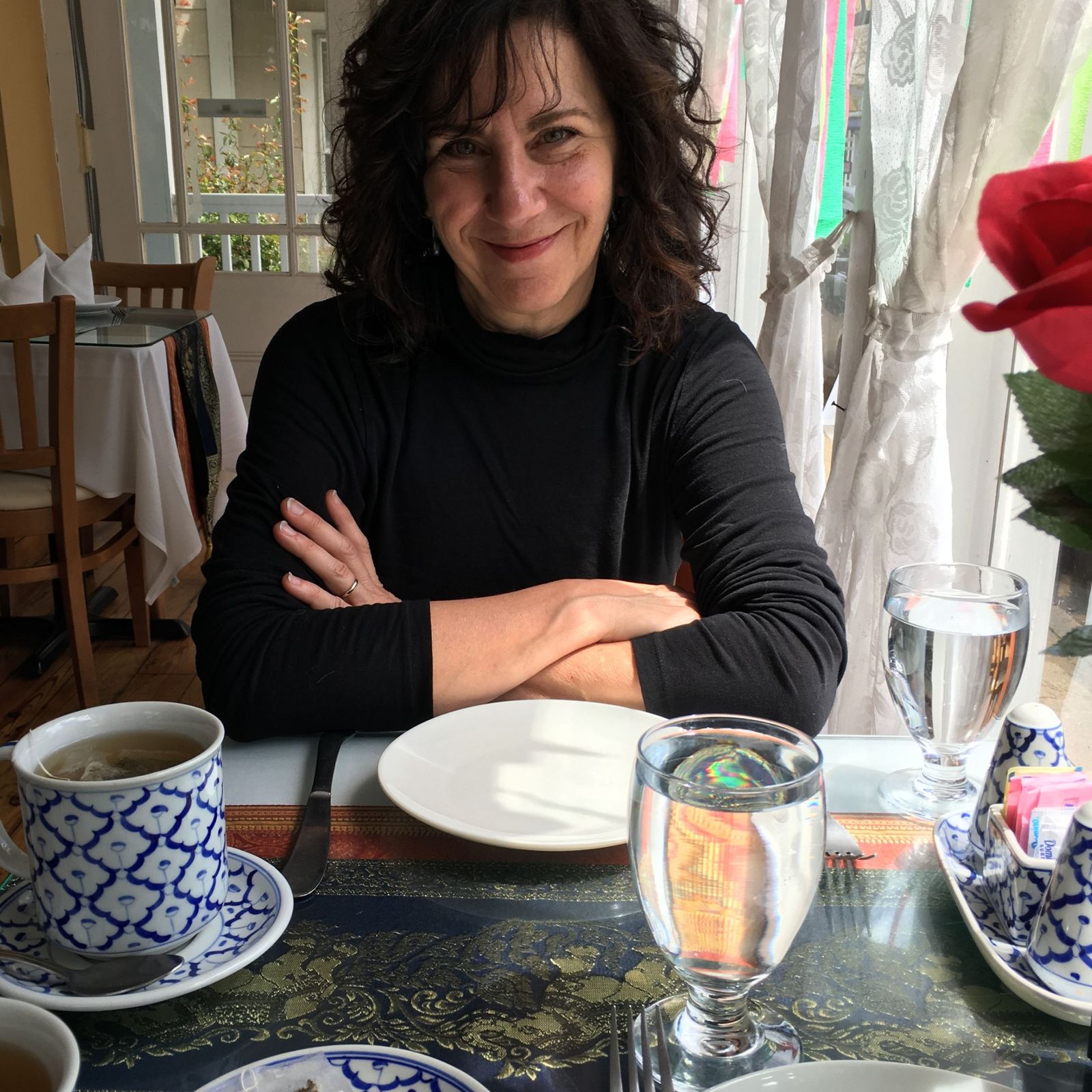 "The seed that grows toward the light begins in darkness."