How can you manifest peace when the world has gone mad?
People have more creative power than they realize. Almost all of our experience in life is a function of some kind of choice, and from there we may create our lives. Peace is always accessible, we simply need to tap into it, bring it to the surface – to make it manifest. Have I piqued your interest?
Most of us are drawn to the beauty of nature. We experience peace and joy when we gaze at a sprawling green landscape in the country, a pristine mountain range, or a body of water such as a lake, river, stream or ocean. It's practically universal. We plan vacations around such destinations. Let's start there and do a simple exercise to manifest such a place in your mind.
Take a few deep, slow breaths and picture yourself in a lovely garden with dappled sunlight filtering through the trees. Add some sound to this image…perhaps a stream of water spilling gently into a pool or small basin. If you can do this in your mind, then you can experience peace without ever having to be there. You can manifest Zen.
What is Zen?
Everyone has a general sense of the meaning of Zen, which is often associated with peace, calmness, clarity, and freedom from stress. In reality, Zen is a Japanese school of Mahayana Buddhism that emphasizes the value of meditation, contemplation and intuition. These practices create openness, spiritual expansion, and enlightenment.
In general, Zen spirituality is grounded in the belief that everyone has a "Buddha nature." Zen emphasizes that knowledge is attainable in every aspect of life, even if you are engaging in simple activities such as gathering wood or washing dishes. These mundane tasks, in conjunction with meditation and mindfulness, create "emptiness" – a decluttering of the mind, heart and spirit. Regular Zen practice can help us manifest deep insights, and this can lead to spiritual awakening.
Dream, create, and manifest Zen in your own yard.
I find my Zen place in nature, and by working and being outdoors in my yard. There, I have created what I refer to as my Zen garden. A traditional Zen garden is comprised of stones placed atop a bed of sand, which is then raked out to create grooves that flow like a river current. They are simple and beautiful. Creating a Zen garden can help us manifest peace as we perform the simple creative tasks required to arrange the space into something pleasant.
You may be interested in creating your own Zen garden, and there are countless options that may afford you a doorway to peace right there on your own land. Even someone who is not a gardener can manifest peace in their own space cheaply, and with little planning. One thing to keep in mind is that the act of creating the garden can help you manifest peace and joy as much as being in it.
Where I manifest my joy.
My Zen garden balances the round, flowing nature of the feminine Yin with the more angular, masculine nature of Yang. The paths in my Zen garden have a circular, meandering design. They are covered with mosses, many of which I planted myself, and the borders are defined with stones on both sides. These objects were gathered from the land, and are positioned intentionally along the inner and outer boundaries of the paths.
Creating and tending my Zen garden is an ongoing labor of love. I am able to manifest all the peace I need, no matter what emotional state I happen to be in when I enter the space. Even if I were to live in a city apartment I would still find ways to manifest peace in a Zen garden, perhaps on a tabletop indoors. Size doesn't matter when it comes to creating a Zen garden.
A Zen garden needn't be costly or difficult to make. If you wish to create a garden to manifest more peace in your life, then here are four easy steps.
4 steps to manifest a simple, peaceful garden.
Determine the physical space: Is there a particular area around your home that would make a peaceful garden? Can you feel it pulling you, or inviting you to begin working there? Are there natural formations that you can work with in or around the space? This could be a tree, a crop of ferns, some mosses, or a boulder. Explore every location, and carefully examine it before you begin. Working with native plants and rocks can give your garden the wild feel of nature…and they are free!
Take an inventory: If you find beautiful plants and rocks that can be harvested on or near the land, then mark their location. Gather both minerals (stone, sand, pebbles) and organics (plants), because they will balance the energy and feel of your Zen garden. You may purchase plants, and even use pretty beach stones that you have collected. Consider a lantern or statue, or install a small circular fountain into the space.
Decide on the layout: Once you have a gathered materials, then you are ready to craft the layout of your garden. Start by tracing shapes that will enhance the placement of your elements…think Yin and Yang for paths and borders. Any digging tool will do, even a stone or heavy stick. If you are working indoors, find a wide bowl or other container to house your micro-garden.
Create your garden: If you have made it this far, then you are already deep into your Zen meditation. Assemble your tools and begin the work of putting it all together.
YOU are the master!
Creating a Zen garden is an ongoing, organic process – a work in progress. If you ever feel stressed out and need to manifest some peace in your life, I invite you to wander into that magical space. In doing so, you have become the Zen master of your own internal garden.
I would love to read your comments, revelations and aha-moments on our website or Facebook page!
To get this blog every week, click here
Keep calm and Brumbylon.
Thanks for hanging out with me – have a great week!
~ Lisa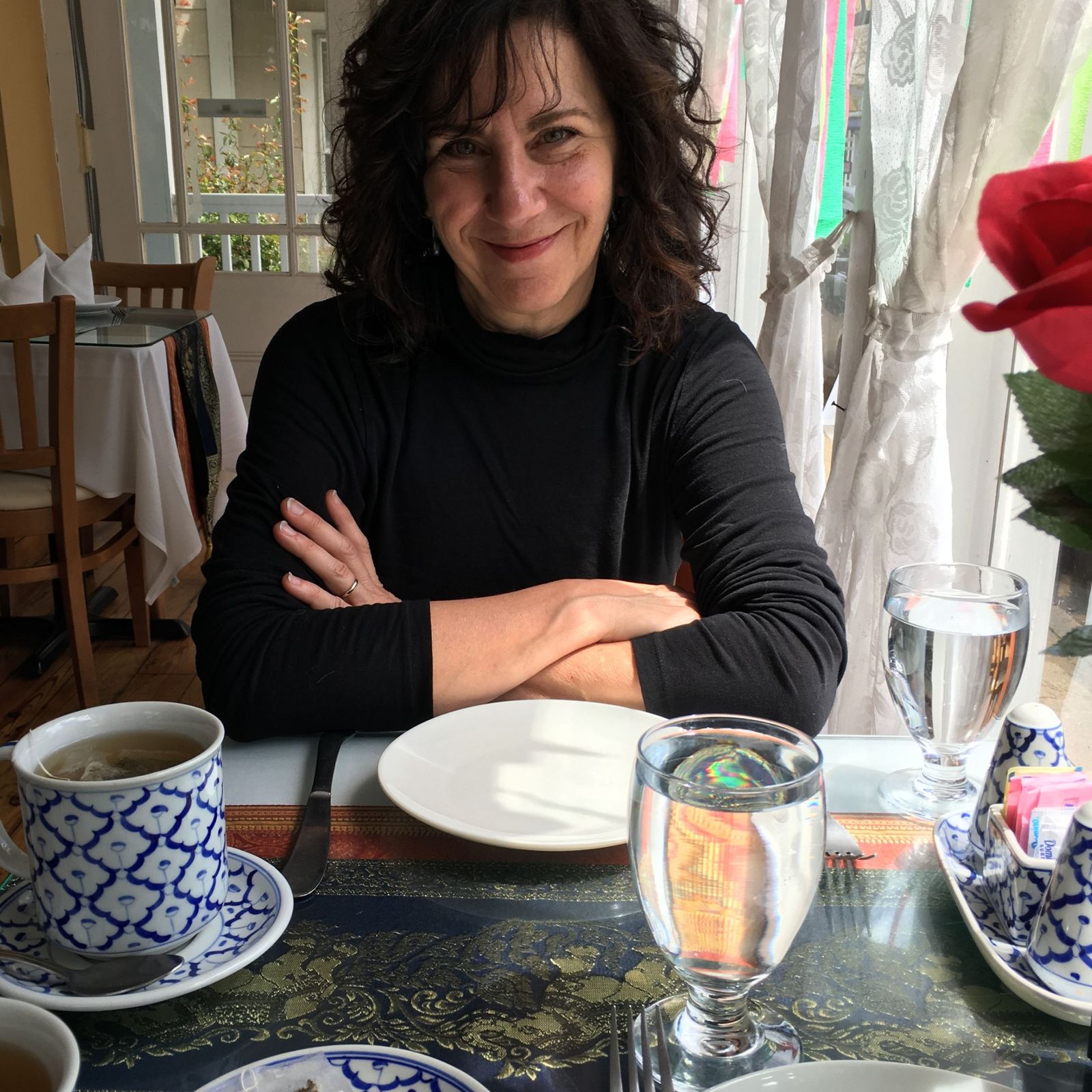 "The seed that grows toward the light begins in darkness."