Suit up, warrior. 
Welcome back!
Last week we explored the role of choice in building resilience, and made a commitment to be warriors instead of victims. Standing strong in our warrior power first requires that we recognize what is ours – that which lies within our realm of control. We then need to take responsibility for our own well-being – by actively engaging in the art of self-care. Today we will explore three ways to take meaningful and effective steps to expand vitality and wellness. Time to suit up.
Why is self-care more important NOW than ever?
Let's start with the higher-than-okay levels of toxic stress so prevalent in western culture. Our bodies, minds and spirits are constantly under siege from environmental contaminants, fractious noise, and external messages and pressures…which we may erroneously adopt as our own.
Consider how many of us (particularly here in the U.S.) are consciously and subconsciously driven to engage in long, distracting hours of busy work and multitasking (which, according to neuroscientists, and contrary to popular belief, no one is good at anyway).
I disapprove of the hamster-wheel pathology. All too often I arrive home from my day job totally spent, with a brain that feels more like scrambled eggs, to seek a bit of respite in a glass of wine and the couch. Can you relate?
Three pathways to wellness
We know that building resilience – the ability to rebound in the face of adversity – first begins with a decision – a choice. After the choice is made, however, what actions can we take to reset and regain our vitality once we've been burned by toxic negativity? Here are three highly effective self-care strategies worth trying.
Self-care tip #1: Practice the art of saying NO.
This deeply empathic warrior has learned how to establish healthy boundaries with others. That does not mean I have put up a fortress of stone walls and sequestered myself to a life apart from everyone I know and love. Neither do I get drawn into other people's dramas easily anymore. There is a happy medium.
Consider the virtues of allowing yourself to say no to friends, family members and coworkers whose energy is bringing you down – especially if they are lost inside the victim blackhole.
Negativity is a common trap for people to get caught in – we've all done it, right? Well, you don't have to be a victim, remember? With a little practice it can become fairly easy to smile with kindness and walk away – no need to feel guilty, or believe that you must take on anyone's problems in order to be a good friend or loved one. Their stuff is not your stuff.
Honor your personal boundaries by saying no. Experiment with being compassionate toward others without getting involved. The person who is caught in the victim trap may ultimately respect you for it, and perhaps even follow your lead, warrior.
Self-care tip #2: UNPLUG.
Having good boundaries does not end with people. We can reduce the amount of time spent on electronic devices. More importantly, we need to maintain strong boundaries with external messages – any stream of consciousness emanating through advertising propaganda, news feeds or social media platforms – whatever has the power to dampen your spirits or reduce the flow of positive energy in your life. It's okay to unplug and go off-grid.
Truly, the world won't end if you give yourself a break from the news for a few days. And you certainly don't need to expose yourself to – or worse – engage in nasty soul-destroying, hate-infused conversation threads on Facebook or Twitter. These activities are not just toxic, they are 100%  counterproductive. Please turn that noise OFF.
While you're at it, make every effort to dodge inflammatory political propaganda. Facebook is rife with disinformation campaigns tailored specifically to your ideological base. And people LOVE to share this stuff. FYI, it is highly toxic, and promotes division and hate-mongering. 
Choose instead to go for a relaxing nature walk, or listen to some restorative, healing music, or both. Music can change the landscape of your energy from the first transformative note. For me, music is a magic wand that I like to wave over all bad vibes…*Poof* (gone).
Self-care tip #3: Build self-awareness.
Try keeping your self-care focus front and center by being mindful. Become hyper-aware of what triggers you. Connect with your feelings. Take a bit of time to examine the internal and external conditions that promote negative thoughts and emotions. Are there any recurring self-limiting stories playing in the background of your psyche? What is their frequency? If these messages make you feel bad about yourself they are almost certainly untrue. Call them out. Challenge their accuracy. Rewrite those stories.
Take every opportunity to track yourself. Make a mental note of where you are, what time of day it is, who you are with, your energy levels and state of mind – any and all factors that may be contributing to disempowering, negative thoughts.
Humans are multi-faceted and complicated; therefore we must be analytical. Building self-awareness helps us expand our power by shining a spotlight on that which promotes dis-ease, arming us with the ability to make well-informed, intentional self-care choices.
Bonus tip:
On occasion, when are feeling totally depleted, it doesn't hurt to call out of work and spend a day curled up with a good book, or indulge in a streaming marathon of your favorite series. Your workplace isn't likely to fold, even if you dare to get off the hamster wheel once in a while!  
Do YOU have any self-care strategies that you'd like to share? Fire away! There is no such thing as too much good stuff.
Keep calm and Brumbylon. 
Thanks for hanging out with me – have a great week! 
~ Lisa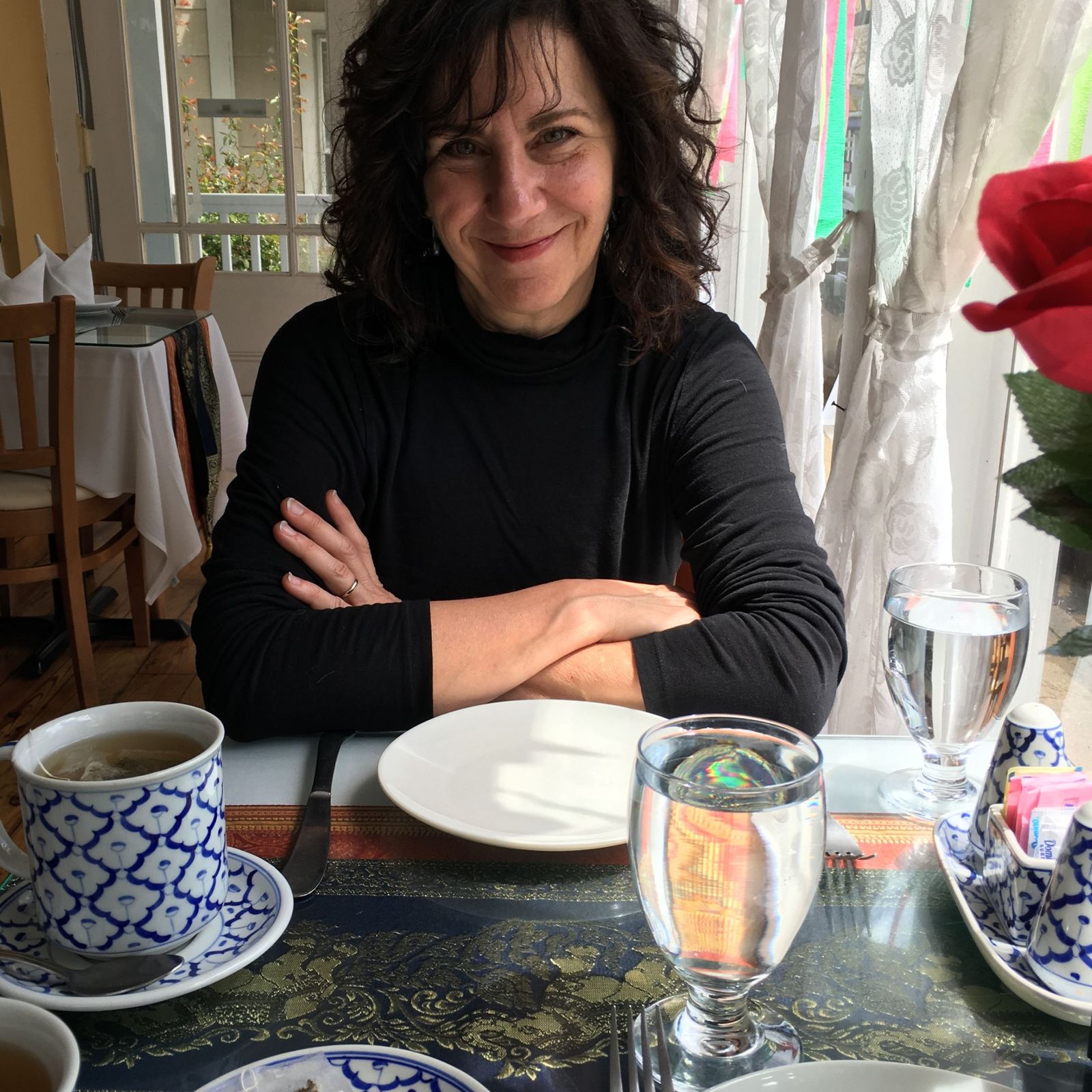 "The seed that grows toward the light begins in darkness."