How are you doing this week, friends? With all that is happening around us, what is stirring inside you? Is it fear or anxiety? Is it gratitude? A spark of renewed energy or joy? Perhaps a combination?
I am seeing it all on social media, and you probably are too. With so much uncertainty there is a high level of stress in people, and we are responding in myriad ways. Call me crazy, but I am truly enjoying the break in my routines, and have settled into a sort of peaceful introspection.
Significantly, it has dawned on me that a wonderful opportunity exists at this juncture…a chance to build some new ways of being in community. It feels absolutely seismic! What I am seeing clearly amid the chaos is a flowering of the cooperative and generative nature of people. It's a beautiful spring.
The shifts that are happening right now at light speed call to my mind a possibility to consider: Maybe this crisis is a gift, a blessing in disguise. What if it's actually the wake-up call we need to address the pressing issues of environmental, social, economic and political upheaval?
Perhaps the high level of insecurity that we are experiencing from this pandemic can show us how to take things back down to ground-level again. Historically, crises have always forced us to reassess outdated or destructive patterns, prompting the replacement of that which no longer serves, and promoting creative new ways to do old things.
History isn't ALL bad
We are a quirky species, possessing both creative and destructive tendencies, all rolled into one family. Whatever you do, try not to fall into the trap of believing that we are all going to hell in a handbasket. Humans of different cultures, religions and persuasions have coexisted throughout history. There are countless examples of this, despite what we are taught in schools…you know, the usual: wars and gladiators.
Reading conventional, curriculum-driven history is a lot like watching the news – dreadfully focused on the worst imaginable events. If all we are ever to learn is what we see on TV or read in history textbooks we may as well just throw in the towel.
Along with our primate cousins, human beings are mostly social, inventive and cooperative creatures by nature. I'm not saying we aren't also violent and self-destructive. What I am saying is that it's not all there is to report. And it's certainly not all we are capable of.
It is too easy to settle into a "that's just the way we are" mindset. This is weak and counterproductive – a quitter's mantra.
Instead, let's go ahead and project what the world will look like once we turn our attention, intelligence, technology and financial resources toward building bridges instead of blowing them up. Now that's a healthy, optimistic and achievable dream worth manifesting.
Relationships are KEY to our collective survival
I want to talk about Gandhi's famous quote, Be the change you wish to see in the world. This simple, commonly referenced bit of wisdom has never felt so powerful to me as it does now. It seems like the time is right for us to step into our own unique leadership by actively being the change. It's a great time to see, acknowledge and connect with others who are doing the same.
Here is why it matters 100% that we choose to reconnect to our creative power, nurture relationships, engage in civility, listen deeply, and maintain a positive, healthy outlook on the future:
We are a people, all of us related if you go back far enough, a family, whether we like it or not. Our collective survival actually depends on our ability to bridge differences. It has always been this way. And the shift must start with ourselves. It's the only thing we have any direct control over.
I would like to share a few lyrics from a Brumbylon original that Brett and I have been working on lately… a song of love, connection and hope for the future:
Take my hand, help me understand the language of your heart. If you just play nice I promise I won't bite…now there's a place to start!
We are meant to be together.
The song, which we call Meant to Be, is a song for our time, for this year, and will be dropped very soon in a live-streamed concert from the Cave (i.e. in just a few days) accompanied by a brand-new Kitchen Series video – stay tuned! WE CAN'T WAIT to share it!!!
Peeps, it's time to wake up and be awesome. Take the hamster-wheel frenzy down a notch and up-level your inner VOICE. While there is an unprecedented opportunity, stop long enough to reconnect to your Self. Explore what is whispering – or perhaps screaming – to be heard. Your inner wisdom is calling you to be the change you wish to see in the world.
Here's what YOU can do this week:
Write down everything that brings you JOY – don't leave anything out.
Combine your joys into categories – where are the similarities and connections? Perhaps use different colors to identify those connections.
Once you've completed this exercise, make some time to engage with the things that spark your joy. It is especially meaningful when you are able to connect joy to your life – then just witness how the flow of your internal energy returns.
I would love to read your comments, revelations and aha-moments on our website or Facebook page!
Keep calm and Brumbylon.
Thanks for hanging out with me – have a great week!
~ Lisa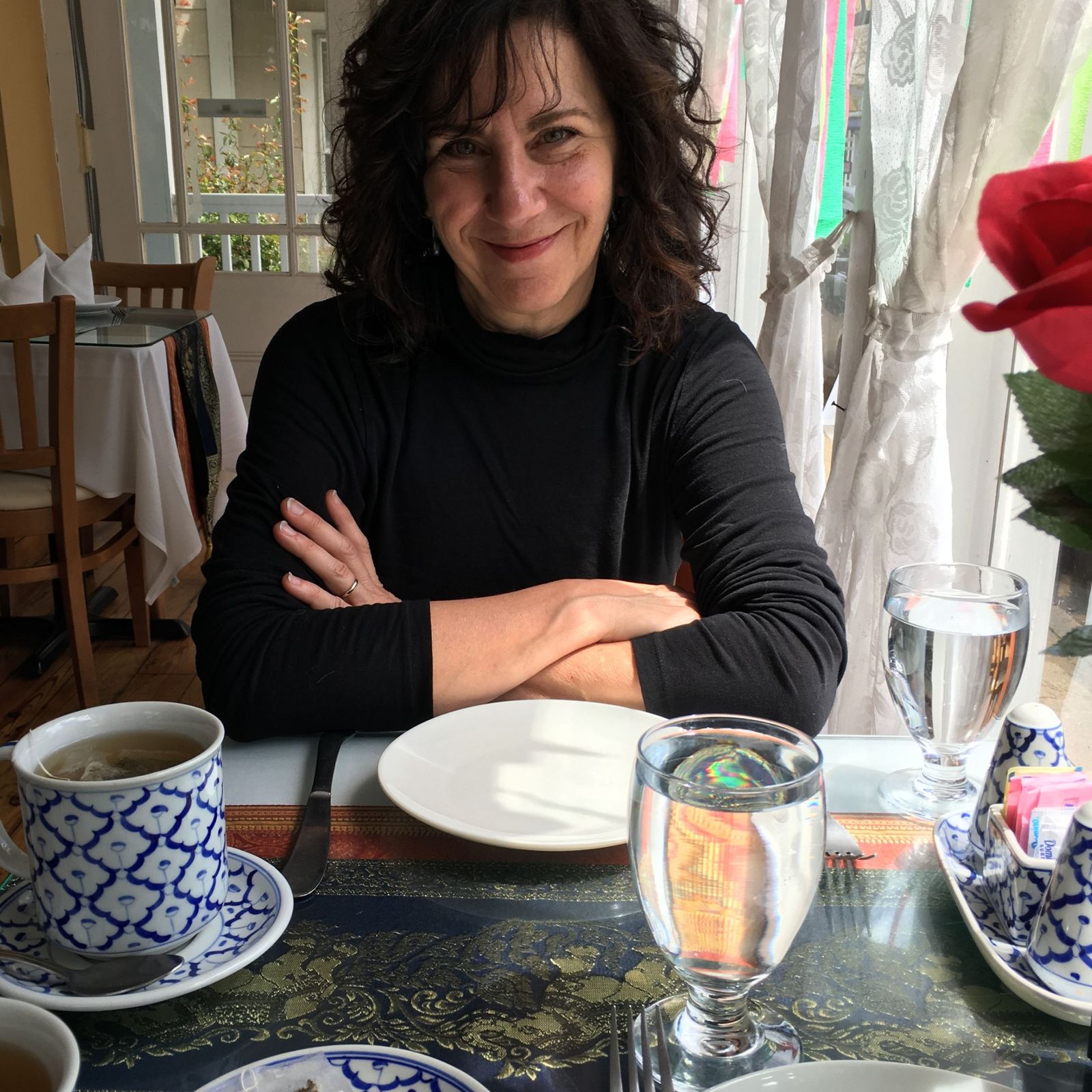 "The seed that grows toward the light begins in darkness."