Peaks and Valleys
The first time Brett and I went to Wyoming with my Boston-based band, the Experts, was in August of 2017. It was a bumpy ride for this one. I was unhappy with myself, out-of-shape and heavier than I wanted to be, and feeling insecure about my role in a 9-piece band comprised of Berklee professors, each one an accomplished musician with great talent. I questioned my value as a member of the band. I fretted unreasonably over what to wear at my gigs. For whatever reason or reasons, I was having a dark night of the soul that summer.
Being in Jackson Hole magnified my issues. Our lodging for the week was a posh three-bedroom suite on the 9th floor of the Four Seasons Resort in Teton Village, in one of two condos owned by our friend – remember Jim? My wealthy, confident, energized, entrepreneur, risk taker, guitar player, mountain goat friend? He flew all of us and our spouses out to Jackson and housed us in this incredible residence for 8 days, while the band played a single weekend at the famous Silver Dollar Bar in downtown Jackson. All week long Jim treated us to wonderful dinners, hiking adventures, and introduced us to the colorful local scene.
What an experience we had in this breathtaking location! On the day we checked in, Brett and I gazed in wonder at the fancy wait staff who were catering to residents in the pool area below, the view from our private balcony, while we sipped expensive red wine. It was exciting… and also intimidating. All my issues surfaced like monsters that had been living under my bed.
Life-Changing Discomfort
As I had mentioned in an earlier blog post, the events of that year had a life-changing impact on me. My challenging journey began when I was unable to hike up Cody Peak with Brett and my bandmates on a beautiful sunny day…this for two debilitating reasons: my paralyzing fear of heights and my poor physical condition. In addition, there were also some uncomfortable relationship dramas between me and two of my band mates, which compounded the existing feelings of insecurity. I drowned my sorrows in red wine and cried a lot when no one was looking.
Attempting to hide all this emotional junk was exhausting. It consumed a great deal of my energy. It is particularly hard when you are performing on stage and around other people for days on end. I wore a lot of makeup, hid my hair and face under visor hats, and smiled through most of it. 
Periodically throughout the week, Brett was on the deck working out a piece of music. As the days passed this guitar piece evolved into the song he calls Shine. I don't really believe he wrote it about me or for me, but the song speaks to me on a very deep level, in particular the middle section, in which he sings about the life-changing experience of reaching a summit.
In November, after a weekend that Brett and I enjoyed in Florida with Jim, I made a game-changing decision. I made a commitment to do what I had believed was impossible, despite all the fear that was limiting my happiness – I wanted to see everything around me on the summit of a great mountain.
A Song Can Inspire Change
The song Shine is simple, both lovely and philosophical, and full of powerful life metaphors that ring true in my heart. Shine is one of the reasons I decided to climb the Grand Teton the following year. I want you to hear this home-studio recording, accompanied by a video that Brett made from clips of our Wyoming trip in 2017.
And yes, in case you are wondering, Brett does refer to that day hike up to Cody Peak in the video – he composed the song shortly afterward! I am certain that hitting the summit of Cody Peak inspired him to do so. I didn't get to truly experience what he was singing about until I took the chance to climb that most daunting mountain of mine. It was worth breaking through my dark night of the soul, to feel that experience in my bones for the first time, standing 13,777 feet above sea level, on top of the Grand, looking over the mountain tops of Wyoming and Idaho. It was truly a 'peak' experience!
Perhaps Shine will inspire you to climb YOUR OWN mountain…
Speaking of mountains, we still have room in our Climb YOUR Mountain program, which starts this Monday, on March 16. We are SO excited! Check it out here!
Keep calm and Brumbylon.
Thanks for hanging out with me – have a great week!
~ Lisa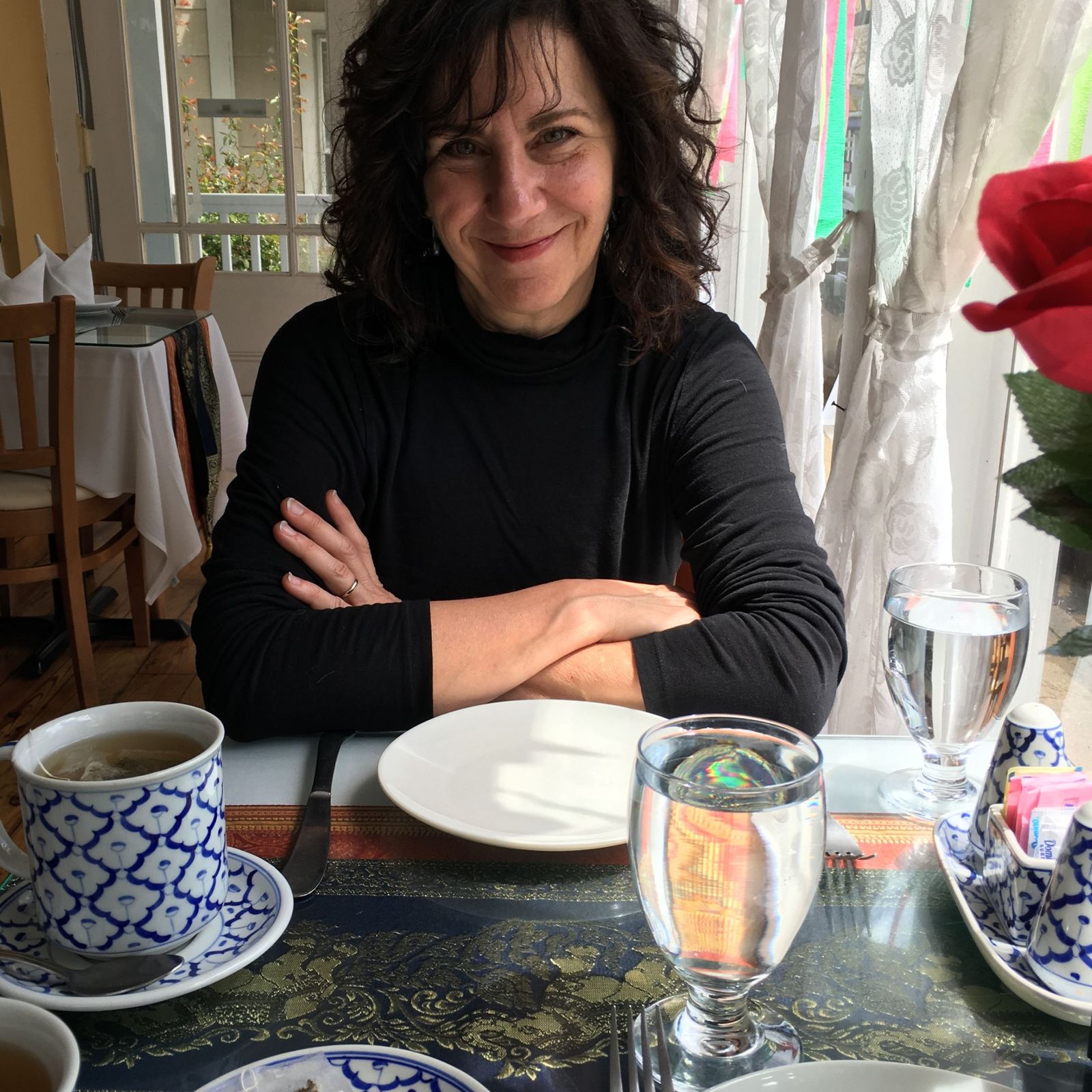 "The seed that grows toward the light begins in darkness."